Top Shops - Get Your BENCHMARKING Data - by Participating!
02/04/2020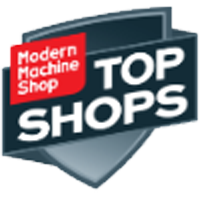 This year marks the tenth annual Modern Machine Shop Top Shops benchmarking survey, which highlights the attributes shared by leading U.S. machining businesses.

Again this year, participants fully completing the survey will receive additional value in reports customized for their own shop. The reports are designed to make it quick and easy to know where you stand compared to the Top Shops benchmarking group and to other shops. Answer the survey questions, provide your email address and select 'Submit Responses' at the end of the survey to receive at a later date your custom report packed with useful perspective. You will automatically link to mmsonline.com once your survey is successfully submitted. If you need to gather data or you get interrupted, you may close and return to the survey on this same device as many times as you like until you select 'Submit Responses' on the final page. As always, all responses will remain confidential.
Read the Full Article
HERE