Member News
Intel nears its largest-ever takeover deal
on 03/30/2015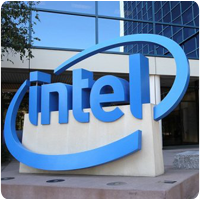 Intel Corp. is in advanced talks to buy chip partner Altera Corp., according to people familiar with the model, a move that would represent the semiconductor giant's biggest-ever acquisition.


It wasn't immediately clear how much Intel would pay for a deal. Altera had a market ...
Amy's shifts "balance of power" in groceries
on 03/27/2015
Amy's and other smaller companies focused on natural and organic foods are feasting on shifts in tastes among consumersdistrustful of established food giants' products and ...
Northrop Grumman highlights economic impact to California
on 03/24/2015
REDONDO BEACH, Calif., March 24 (UPI) -- Northrop Grumman says it has a "significant" economic and educational impact on the State of California, which it's highlighting at California Aerospace Week.
The event is taking place this week in Sacramento, the state capital, and Northrop Grumm...
3-D tech and manufacturing team up to make bigger, better printer
on 03/19/2015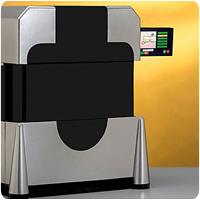 Parker Hannifin is partnering with +Mfg to build a new 3-D printing platform large enough and stable enough to print an engine block.
"Parker was our first choice for the motion control because we knew its reputation in this field," says Paul Saleba, a +Mfg associate.
At the...
Retech faces the challenges of international growth
on 03/17/2015
Running his own company is "a lot of fun," says Jim Goltz, the president of Retech Systems, based in Ukiah, Calif., about 2 hours north of San Francisco. But he admits, "In our view, we're a relatively small company with big compan...
Space-X successfully launches two satellites aboard Falcon rocket
on 03/02/2015
Space X Successfully launched a Falcon 9 rocket into orbit Sunday carrying two satellites for two different companies. The Florida launch was a spectacular sight, leaving behind orange-yellow arc in the sky above.
French satellite operator Eutelsat and Asia Broadcast Satellite teamed up t...
Apple gears up to challenge Tesla in electric cars
on 02/13/2015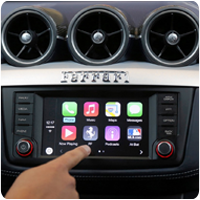 Apple Inc. has revolutionized music and phones. Now it is aiming at a much bigger target: automobiles.
The Cupertino, Calif., company has several hundred employees working secretly toward creating an Apple-branded electric vehicle, according t...
Apple In Big Solar Deal
on 02/10/2015
Apple Inc (AAPL.O) will buy about $850 million of power from a new California solar farm to cut its energy bill, the iPhone maker said on Tuesday as its stock market value clos...