Manufacturers Learn How to Attract, Hire Millenials
11/29/2016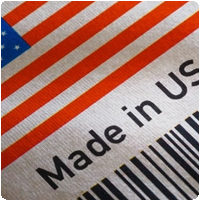 "I think one of the things that a lot of companies probably don't recognize is how soon millennials will make up the majority of their workforce, and if they're not doing things to address that, it's going to be harder to attract and keep them," he warns.
The fact that unemployment is at its lowest rate in eight years only complicates the situation. To help employers who might need a nudge, manufacturers who've put some serious thought into attracting better candidates shared their recruiting problems with IndustryWeek, and how they fixed them.
Dilemma: We post a lot of job ads, but the response is underwhelming.
Solution: Put more thought into the content of your job postings.
Lockheed, says Heylinger, went through some soul-searching a few years back and decided it needed to play up its pizzazz factor. A senior communications person helped make over job titles and descriptions.
Read the Full Article
HERE