Update: More US OEMs Bring Manufacturing Back to US
09/06/2016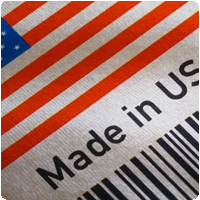 From Jan, 2010 until July 2016 the Reshoring Initiative estimates that 265,000 jobs have come back to the United States from abroad.
The Reshoring Initiative's 2015 Reshoring Report found that the reasons companies gave for coming back to the U.S. included:


Government incentives


Ecosystems/localization


Proximity to customers


Skilled workforce


At the same time, companies cited lower quality, supply interruption (this category had the largest increase from last year), high freight costs and delivery as leading problems offshore. Cumulatively, rising wages and total cost have been major drivers in reshoring decisions.
Read the Full Article
HERE