Synergy Health Hosts New E-Beam Sterilization Facility Event
Facility preview for new Petaluma site to open in October
News By : Brenna Wenger
07/21/2015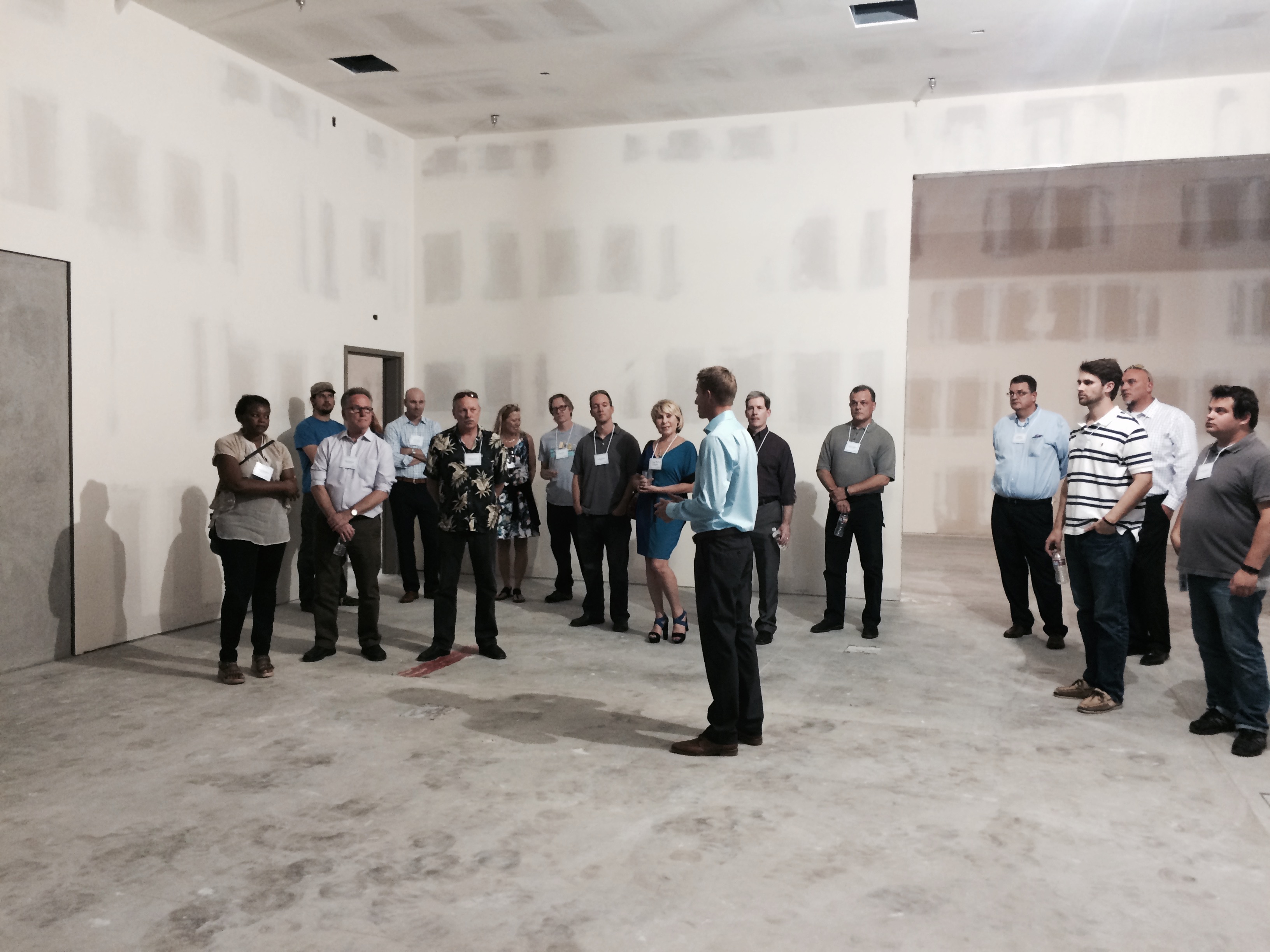 On June 25, Synergy Health hosted a facility preview
event for the newest expansion set in Petaluma, Sonoma County, CA. Visitors
toured the 30,000 square foot Electron Beam sterilization site, showcasing
architectural plans and construction progress of the sterilization facility
coming soon to Northern California. Based on strong relationships with
customers in the Bay Area region, as well as opportunities to develop new
relationships in the growing life science market of Northern California, the
site (located on Lakeville Highway) will be a permanent addition of
sterilization services attracting more device manufacturing to the area.
Opening in October of this year, the Synergy Health
Petaluma facility will launch with a single Electron Beam with designed
capacity of more than two million cubic feet of capacity. The site is designed
to double capacity, based on demand and lead time of an accelerator. We are
thus capable, coupled with our San Diego E-Beam facility, of servicing the
entire Northern California and West Coast E-Beam sterilization needs. The
newest site will have a full team of 10 people in place by October, with goals
to expand to over 25 adding shifts as demand dictates.
Synergy Health Applied Sterilization Technologies (AST)
provides contract sterilization and laboratory services operating through an
extensive network of 39 sites in 15 countries across Europe, the Middle East,
Asia, South Africa and the Americas. Synergy Health provides a vast range of
sterilization and lab solutions to a wide variety of industries primarily medical
devices, including as well pharmaceutical, tissue, biologic, laboratory diagnostic and many other specialized application.
To tour the facility or find out more about Electron Beam
sterilization, contact Todd Gabele, Business Development Manager, at Learn
more about Synergy Health at www.synergyhealthplc.com.
Read the Full Article
HERE