Intel nears its largest-ever takeover deal
Wall Street Journal
News By : Margaret Nixon
03/30/2015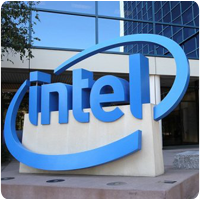 Intel Corp. is in advanced talks to buy chip partner Altera Corp., according to people familiar with the model, a move that would represent the semiconductor giant's biggest-ever acquisition.


It wasn't immediately clear how much Intel would pay for a deal. Altera had a market capitalization of about $10.4 billion before The Wall Street Journal first reported on the talks and ended Friday valued at $13.4 billion. It would be a big bite for Intel, which has historically stuck to smaller-size acquisitions.
The Santa Clara, Calif., company is a giant in the semiconductor business and had a market value of $151.6 billion. It is the largest maker by far of chips that supply calculating engines in PCs and server systems.
Altera, based in San Jose, Calif., is one of the two largest makers field-programmable gate arrays, or FPGAs, which can be configured by customers for various tasks after they are manufactured. FPGAs are widely used in phone networks, computer-networking equipment, cars and other products.
Read the Full Article
HERE